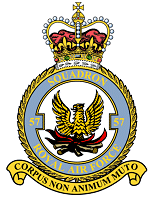 57 Squadron Association
Once again rising from the ashes, 57 Squadron reformed on 1 October 2008 at
RAF Wyton
, flying the
Grob Tutor
aircraft in the RAF's elementary flying training role.
(RAI 1966-1970 RAF Marham)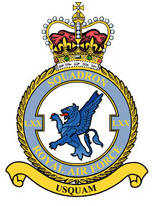 70 Squadron Association
The Adjutant, HQ 70 Squadron,
RAF Lyneham, Chippenham,
Wiltshire, SN15 4PZ
7
0 Sqn is no longer at RAF Lyneham. The standard is now at RAF Cranwell, it is expected to be stood up again as the new A400M Squadron to be based at

RAF Brize Norton.
(RAI 1964-1966 RAF Nicosia)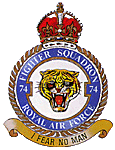 74 Squadron Association
The squadron disbanded on
22nd September 2000.
(RAI 1962-1964 RAF Coltishall, RAF Leuchars)